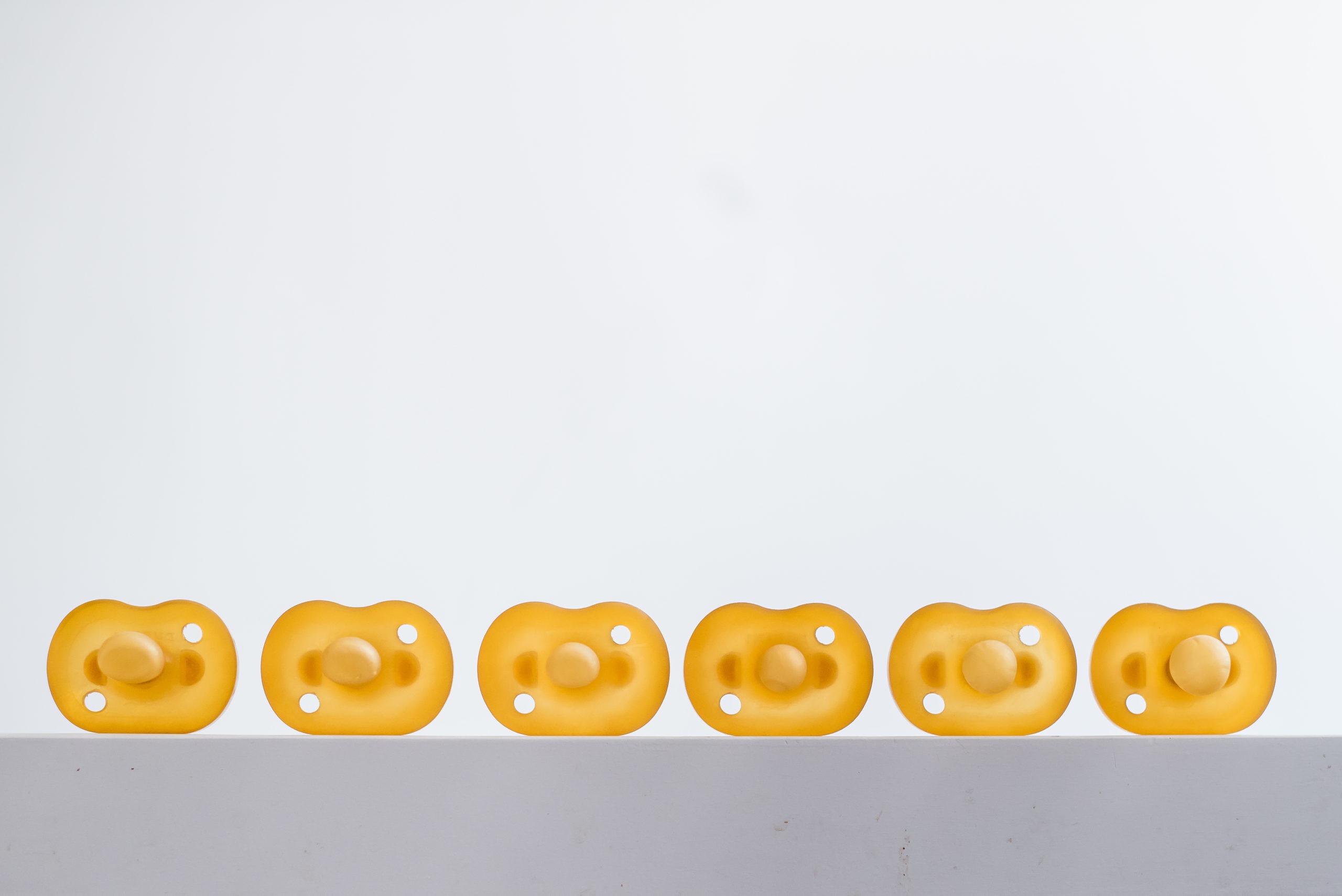 "We don't believe in more products but in BETTER products"
Dupini® is the first Dutch brand producing pacifiers made entirely of natural rubber, we want to offer parents more choice in sustainable baby items.
The pacifiers are molded in one piece, making them extra hygienic because they do not contain any seams where dirt can settle or bacteria can accumulate.
The pacifiers are flexible but firm, the material is soft and therefore pleasant for the skin and mouth of your baby. The shield has ventilation holes that provide extra air circulation to the skin. Because the shield is also made of natural rubber, it will not leave a print on the face.
The Dupini® pacifier is good for baby and planet from raw material to finished product!
The pacifiers are sustainably produced in Italy and are complete;
– free from plastic
– free from silicone
– free from harmful chemicals
– free from dyes
Because the pacifiers are made entirely of 100% natural rubber, they are also completely biodegradable.
The pacifiers are available in two models; with an orthodontic mouthpiece and with a round mouthpiece. Both variants have three sizes;
– S (0-6 months)
– M (6-12 months)
– L (12-36 months)
Please note: the Dupini pacifier may only be boiled for max. 5 minutes before first use, after which it can be cleaned daily under the tap.
Recommendation: a pacifier should be replaced approximately every four-six weeks. Pull the suction part daily to check that it is undamaged.