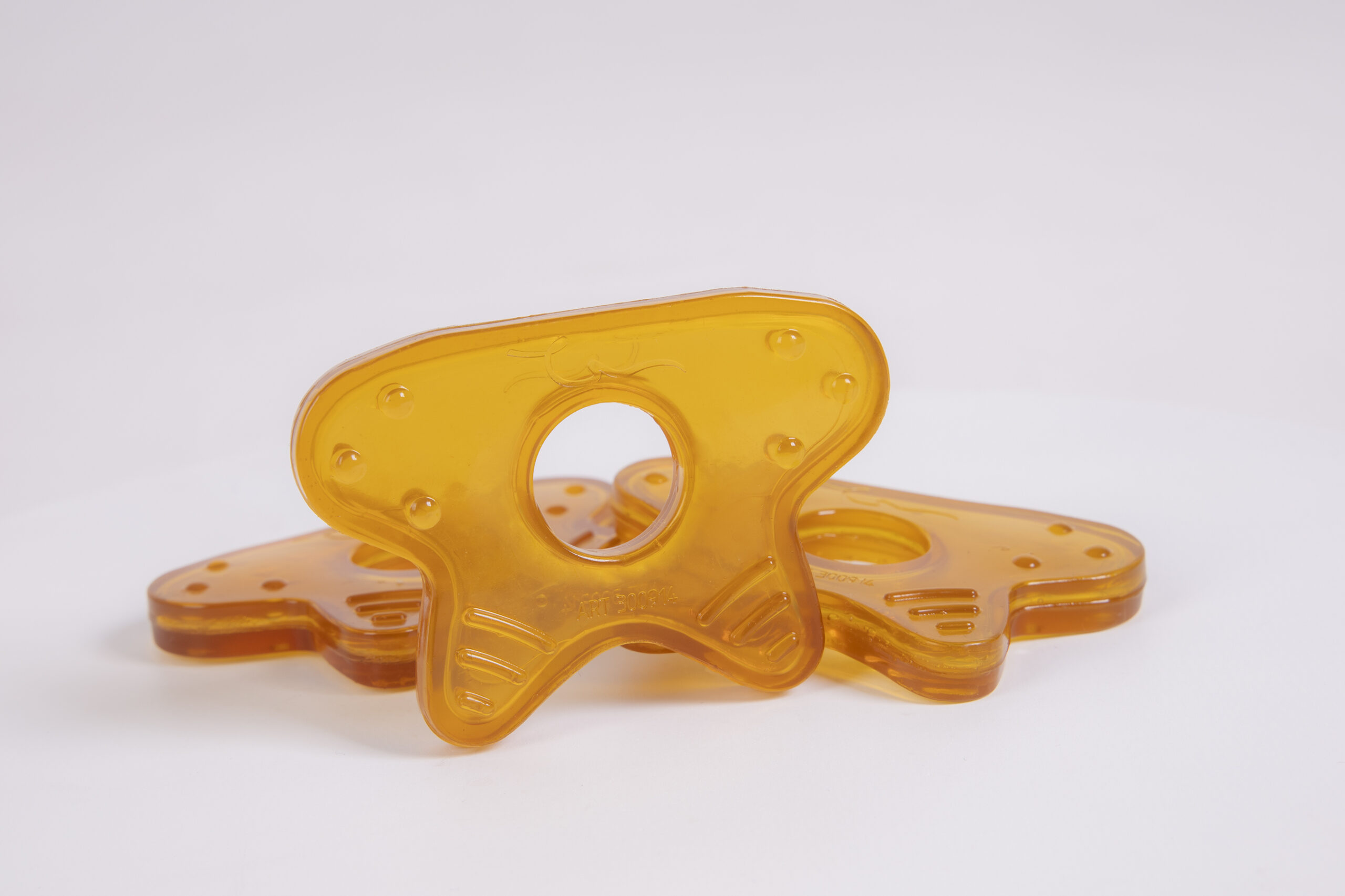 "We don't believe in more products but in BETTER products"
Specially designed for little hands.
The design, size and circle in the middle offer an extra nice grip.
When baby´s first teeth erupt, the gums are often sore. To reduce discomfort and soothe the baby, it may help to bite in something. The Dupini® teether  will reduce the discomfort and massages the gums.
All corners have relief on both sides, this is extra comforting for pain/itching of the gums. The teethers can be cooled down in the refrigerator, which is very soothing for sensitive gums.
The teethers are extra hygienic because they do not contain holes so that no mold and bacteria can accumulate on the inside of the toy. 
The teether is easy to hold and soft for baby's gums.
The Dupini® teether is designed in The Netherlands and produced in Italy and complies with all European regulations regarding to safety for children's products EN71/CE.